Is je zoon of dochter jarig? Maar heb je geen zin om een bende vrolijke kids in huis te hebben? Wij hebben de oplossing!
Spelen en ravotten in het stro en hooi, kennismaken met alle dieren van de boerderij, rijden met de go-cars en traptractors, voederen van de dieren, … wij voorzien begeleiding, een snackje en een drankje. Kortom een uniek feestje vol plezier, waar de kinderen zich volledig mogen uitleven!
Deze feestjes kunnen voor kids vanaf 4 jaar.
PRIJS:
Toeslag per kind vanaf het 11de kind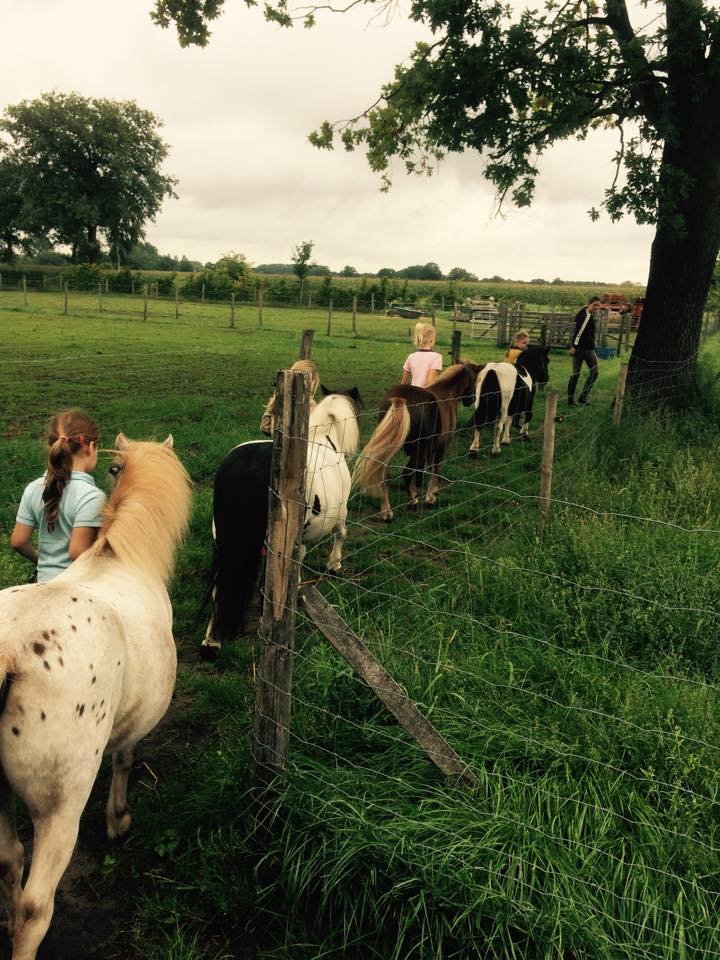 Ben je gek van paarden pony's? En wil je graag je feestje met deze lieverds samen doorbrengen? Vind je paarden en pony's poetsen en knuffelen heerlijk om te doen? Of zou je graag eens een ritje op de rug van het paard of pony doen? Hier kan het! Een feestje helemaal in het teken van paarden en pony's. Wij voorzien de begeleiding, snackje en drankje.
Deze feestjes kunnen voor kids vanaf 5 jaar.
PRIJS:
Toeslag per kind vanaf het 11de kind